Search Engine Overview
Although search engines are familiar to almost everyone these days there are many misconceptions and misunderstandings about what they can and cannot do, and about the basics of how they work.
Search engines have made modern life easier in that the modern search engine is capable of indexing billions of web pages on all sorts of topics, classifying them and return to searchers sites which are relevant for particular queries. This has made an unprecedented amount of information available to everyone who has access to the internet.
Understanding Search Engines
In this section of our site we will start with some brief discussions of the different types of search engines and how they work and gradually will get into more detailed information.

We will discuss among other things directories, crawler type search engines which scour the web for thier content and metacrawlers which search other search engines in order to find results.
But as a starter here is an infographic from ppcblog.com which summarizes some ot the ways that Google works. It may not be allinclusive but its a good start to understanding Big G,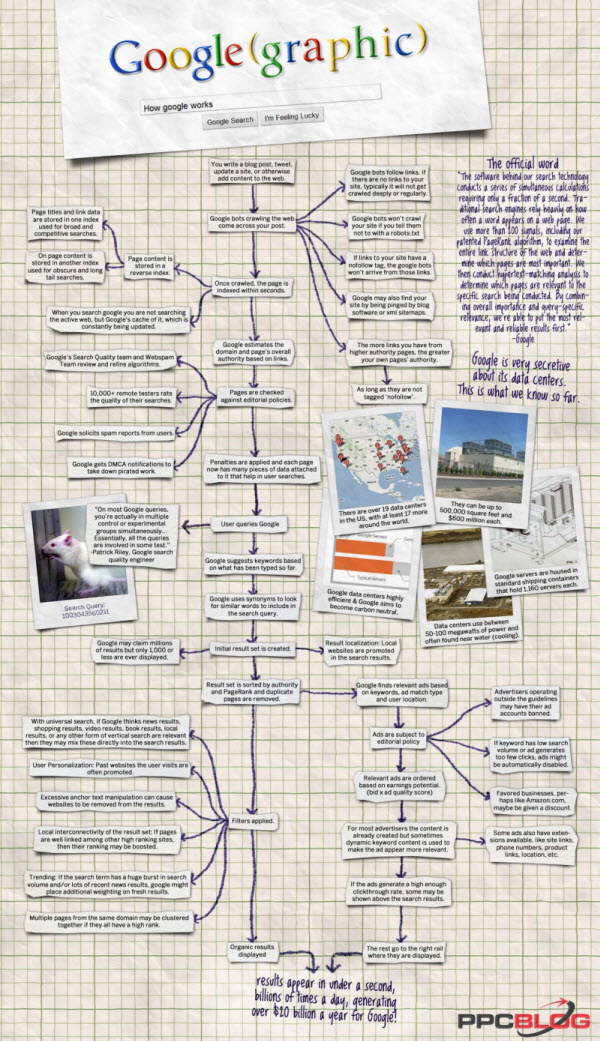 Infographic by PPC Blog